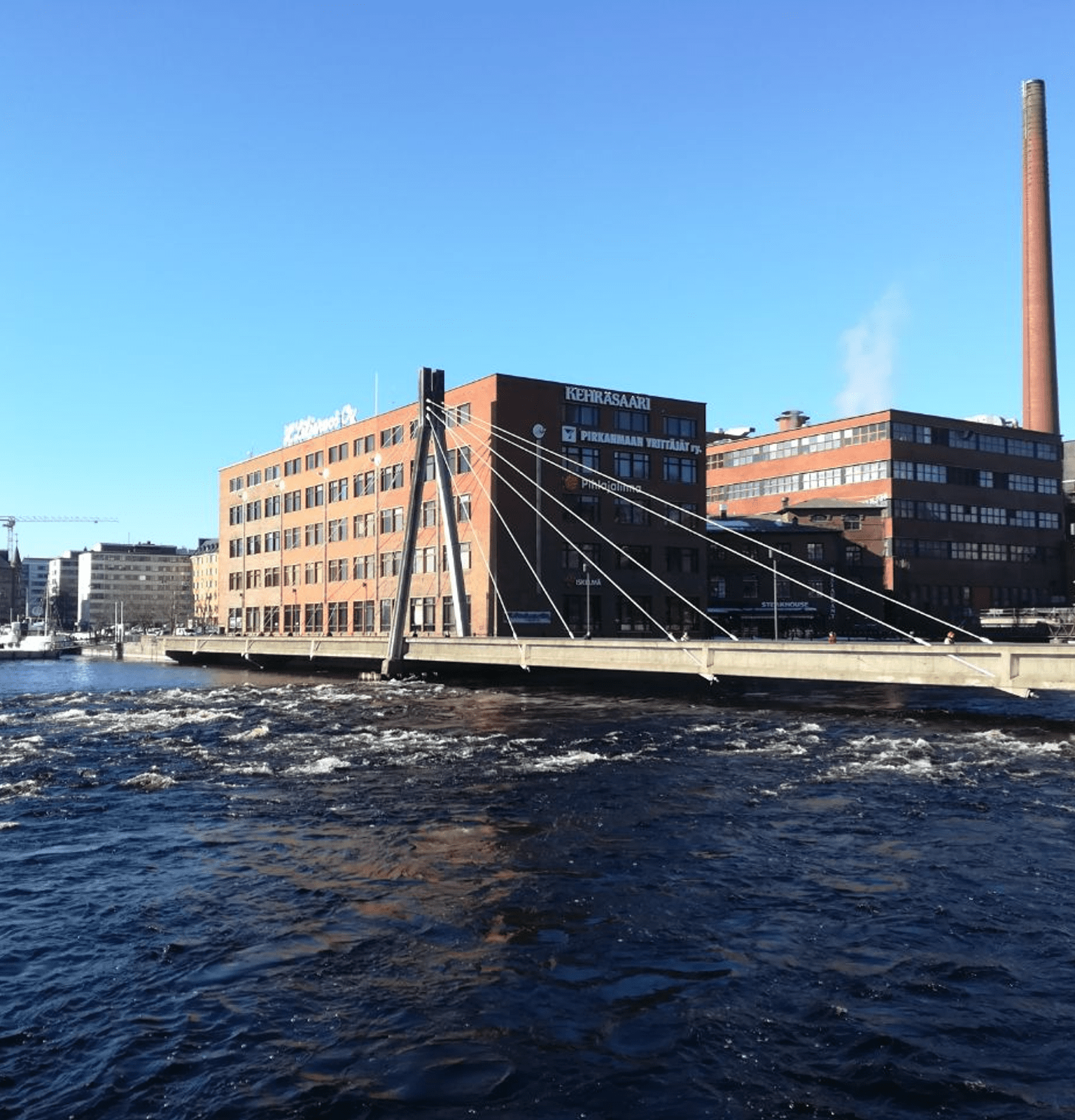 Internship at Sofia Digital as an Exchange Student
Daniel joined Sofia Digital as an Erasmus exchange student in March 2022. As part of the internship, his school gave him an assignment to write a report about his experiences in Finland. We thought Daniel's story might be both inspiring and informative to others in a similar situation, so we're sharing it here.
So here it is: Daniel's experiences in Finland and at Sofia Digital in his own words.
* * *
Arriving to Finland
Cold, it was cold (around -7 centigrades), but not as much as I expected, or at least how people depicted it to me it was going to be. Just a couple of layers and the coat was enough, I even was hot at some points (probably because of walking and carrying all the stuff). I arrived in March though, I have yet to experience true COLD.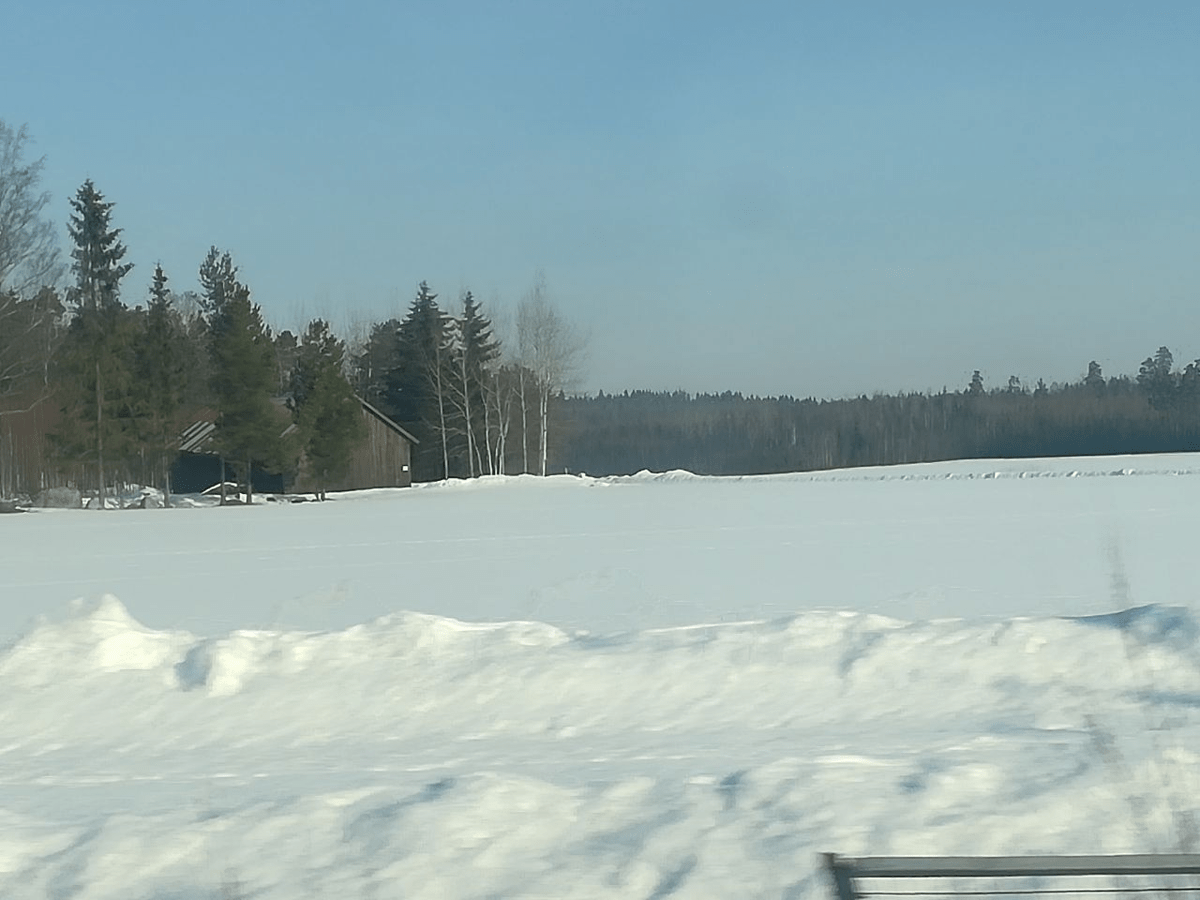 I did not have much problems arriving. Everything was pretty clear and intuitive (even being in Finnish), and the few people I had to ask for help were really helpful and nice to me, so it was a piece of cake to arrive at my destination, Tampere. It was also amazing to see how people of almost any age know English as a second or even third language.
Tiring, it was really tiring, and, this time, much more than I expected. But I had one day to rest before commencing the internship so, thanks for letting me that day off, it was really appreciated. So I recommend that if you are coming, get a couple of days more in order to rest properly and get acquainted with your surroundings. Also, if you need to buy something for the living (not food), wait until you are rested and go straight ahead to a flea market. It is way cheaper.
First days
My very first days at Sofia Digital were not really what one could expect, at least for me being from a foreign country. We had an initial meeting on the first day. They showed me about the company internal systems, how they work and about what I would be doing, and they provided me with all equipment that was necessary.
However, my first "task" was not to start right away on the project I was assigned to, but to learn about the company and everything related to it (knowing my colleagues through some posts they do as presentation included), and then make a redaction about myself for those, who were going to be my colleagues for a while, know about me and how I am.
Following next days, I started to work on the project. I did the very basic stuff: I installed all the necessary programs to begin the work, I redacted some documents to have an initial grasp and organise myself and then I went right away to coding.
At first, I was kinda shy. New people I know little about, language barrier, my difficulty to learn names and associates faces to them, misspelling them as well (sorry, Janne). But every day that passed was better than the previous one. I started to lose the fear of interacting with others, and I started to have lil' talks with them, and, even one day, I was surprised that one of them suddenly greeted me in Spanish (I was so confused, Antti!). The adaptation was pretty easy as everyone was really nice to me.
Work on every day basis
The ambience at work is really relaxed. Leave your shoes and coat/jacket at the entrance (if you want or at least recommended if they are dirty due to stepping on ponds, snow, etc.), grab a coffee of your choice or chocolate, get comfy at your workplace, put some music up (using your headphones, of course) and start to work right away.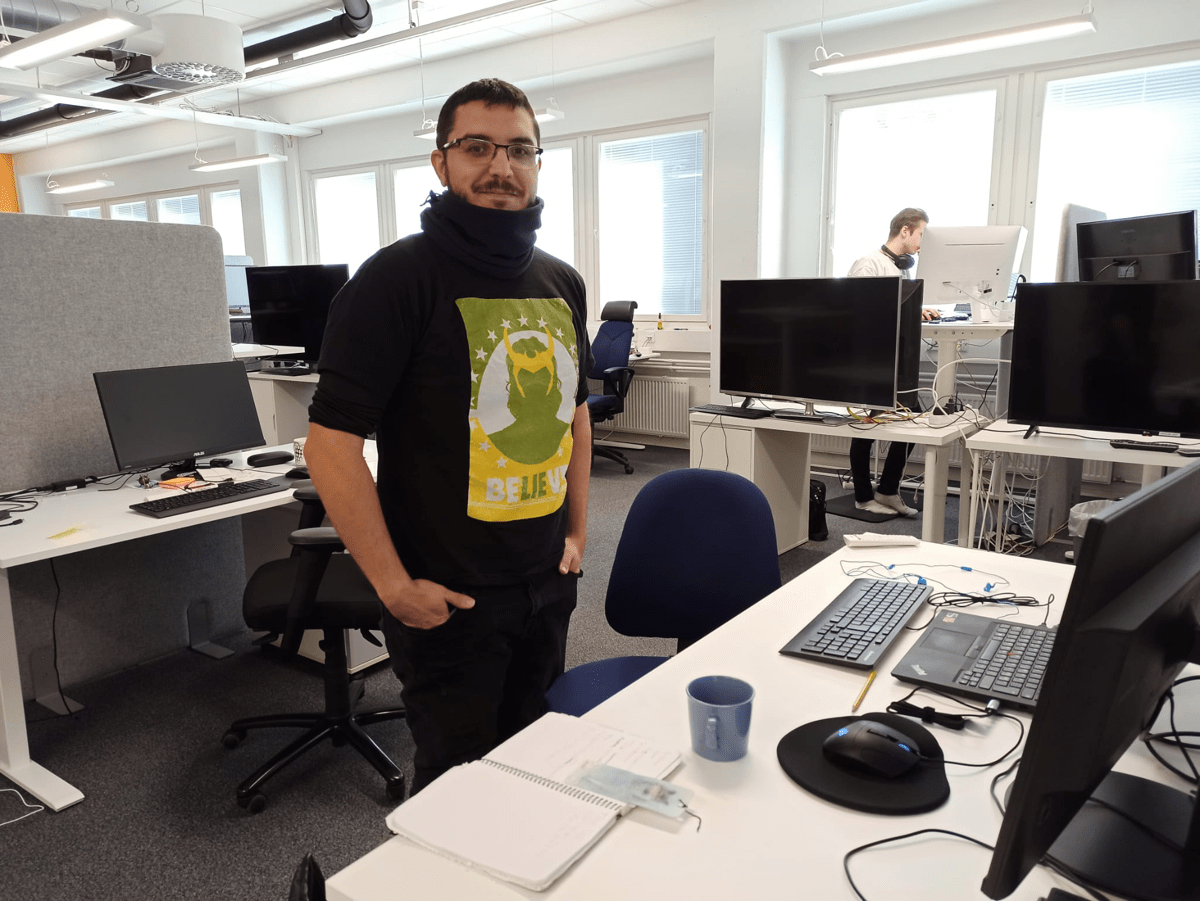 There are no rushes at all (manage your time, set goals and organise yourself!). Do not be shy, interact with others, ask them for opinions, participate in the chat, get another cup of coffee if needed to be even more productive (did you know that Finland is the country that drinks more coffee in the world?). Get along, enjoy your work and get things done. Simple as that.
Colleagues and the company itself
I can say nothing bad about this or they will kick me out… Jokes aside there is really nothing bad that I could say about it anyways.
As I have been making statements along this post, all of them are really nice and helpful. There are some language "barriers" of course, but it's not really a problem at all. It is easily overcomeable. Or you can always learn Finnish (which I truly recommend if you are going to stay here even if it is for not much time, it is always appreciated, you learn a new language, you get into their culture and they value the effort).
Since the first day I have been treated like anyone else in the group. I said group because that is what it looks like. All of them seem to be friends of the others or at least they respect each other. As in every place, there are some people more friendly than others, but even so, you will get to everyone.
And the company pushes this "get along thing" pretty well. They organise monthly gatherings doing different activities or after parties, so people can know each other better and bond. And this creates the perfect work environment that I have ever been, and which I am glad to be part of right now. And I think this is what I am going to miss the most in the future in other companies. The feeling of familiarity with your colleagues and caring about employees.
Workplace
As I said, they provided me with everything that I may need, and, if I needed something more I just had to ask for it. The office is quiet and big enough. Even if it looks like there is a lot of stuff around (TVs, wires, chairs, desks, etc,), what is true, is that you do not feel like it is overbooked with those.
There is plenty of space and there are areas where you can go to have even quieter environments (if you need more focus or music is not enough or you do not work with music) or where you can have your lunch or relax.
Temperature and light are always on the spot. There are a lot of windows along the wall where natural light comes in (if it is not cloudy of course) and plenty of lights illuminate the whole office.
There is also a bathroom with shower in case you come by bike and you want to change clothes there or hang your wet stuff if there is bad weather outside.
All of this put together makes work go like a breeze. If you, like me, have been working in smaller offices, you will be delighted with this one and feel that you are working as if you were at your own home.
Working and living in Finland
Being my first time abroad and coming from where I come from (Canary Islands), one could think: "How the heck have you got lost in such a "remote" place?" Still, I do not regret a single bit of the decision I made. It has helped me a lot in both personal and professional aspects.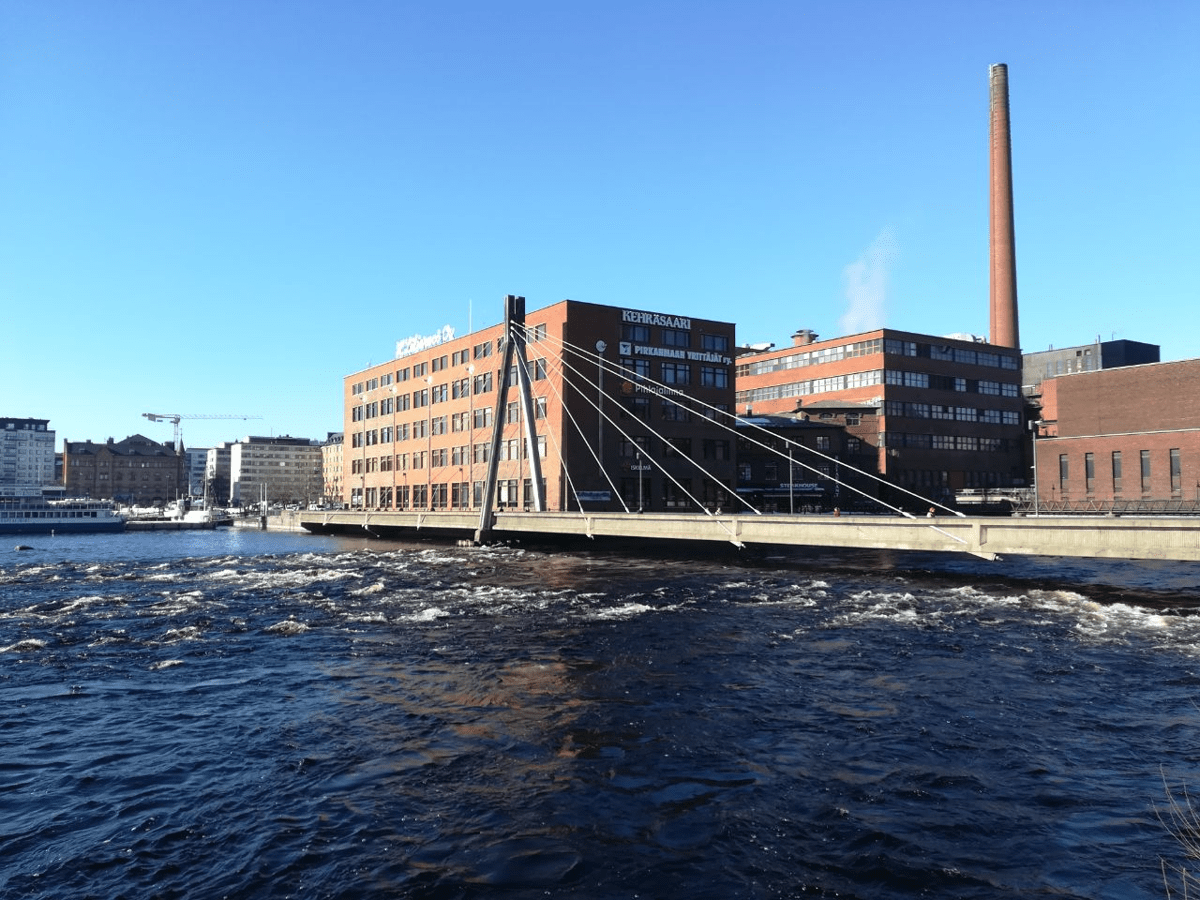 Work is great, people are nice, public transport is terrific, there are lots of roads for bikes and electric scooters (rental too), prices are not that high if you know what to buy and how, there is a website to check events in the city (visittampere.fi), Weather, you can fight it. I just recently bought some curtains to fight against the Sun rising at earlier times than I am used to. You can adapt to the circumstances and see what works for you.
I have learned first hand that things are not as most people, that sometimes they have not tried by themselves, say. Try. Be brave if that is what you want to try. Experience it and then you will know for sure with your own opinion.
After a month and a half I decided that I wanted to stay at the company and stay here and they hired me.
Now, it is your turn. If you want to come, see, try, and experience it like me, you can. Sofia Digital is actively recruiting, even though there are less openings for people not fluent in Finnish. You should still visit their web site and see for yourself! There are also many other companies in Finland looking for new employees.